At Isla, we want every woman
to feel happy, healthy and confident. Both in and out of the bedroom.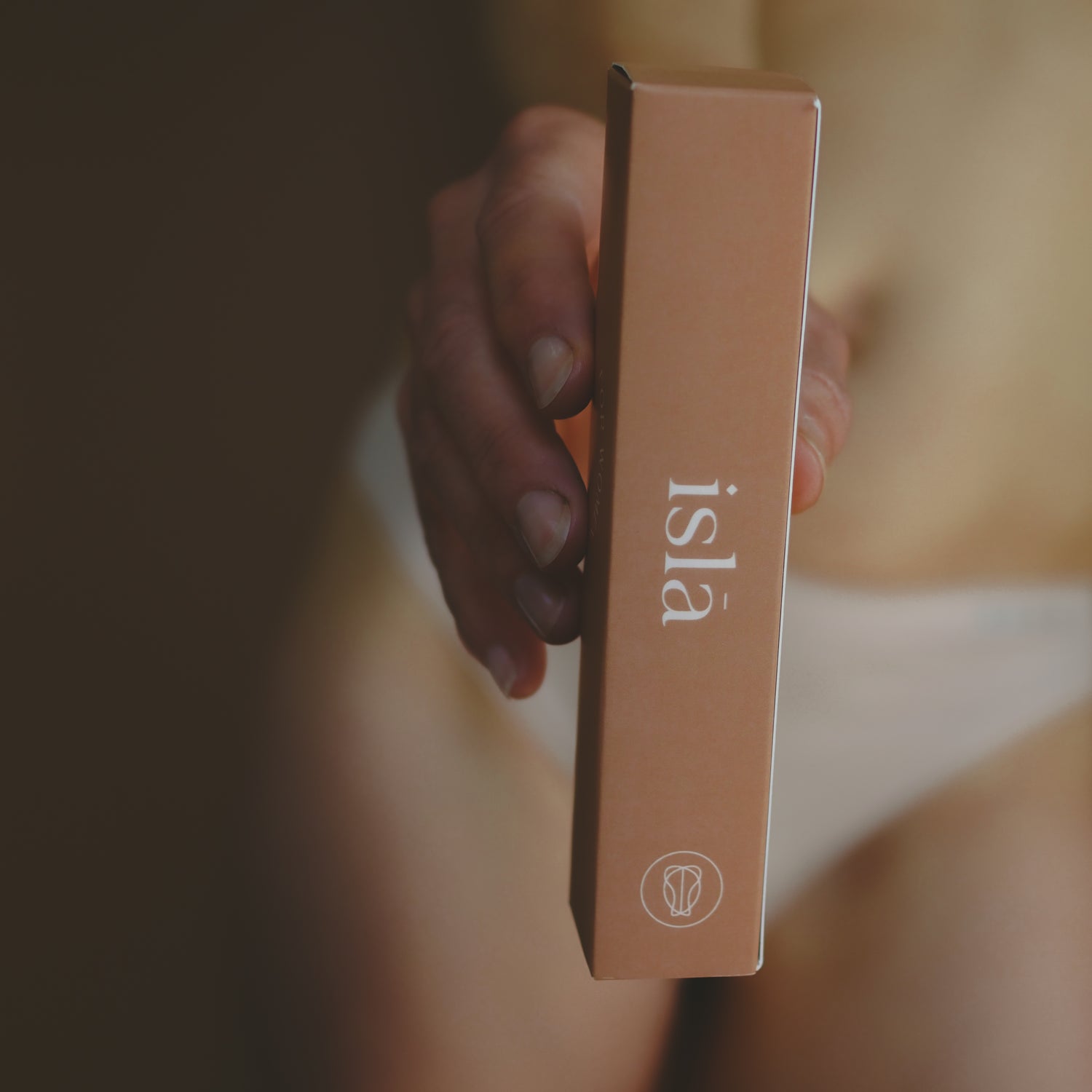 Dealing with a vaginal problem is tough. Many of us don't feel comfortable talking about it. But it can affect our confidence, our relationships and our general sense of wellbeing. If you have Bacterial Vaginosis (BV) or vaginal laxity, you'll know this all too well. We established Isla in 2012 because we wanted to help women restore their vaginal health and rediscover their confidence, the natural way. Since then, women all over the world have expressed their relief and gratitude at finally finding something that works.
We are proud to offer a simple, trustworthy and 100% organic product to cleanse and tighten your vagina. Because you deserve to feel like your best self, both in and out of the bedroom.
Female-owned and operated
Vaginal Cleansing

The microflora in your vagina needs to be balanced. If the 'bad' bacteria outnumber the 'good' bacteria, it can lead to abnormal discharge, a fishy odour, itching and burning. If you've had BV, you'll know that it can be embarrassing, demoralising and hard to get rid of. Sometimes antibiotics don't work and douching only makes it worse. Isla can quickly and effectively get rid of the odour and discharge caused by BV. The powerful combination of ancient herbs helps cleanse your vagina and restore its natural balance.

CLEANSE

Vaginal Tightening

Childbirth and the ageing process can leave you with loose vaginal muscles that compromise your sexual confidence, sensation and satisfaction. While you wouldn't exchange your kids or wisdom for anything, you might wish you had a time machine for your vagina. Isla is the next best thing. Unlike Kegel exercises, Isla starts working straight away. The medicinal herbs absorb into the vaginal walls to strengthen and tighten your muscles. The result is better confidence, a higher libido and more satisfying sex for both you and your partner.

TIGHTEN
"The only thing that gave
me a permanent solution"
Isla worked great for me. It is the only thing that gave me a permanent solution rather than temporary relief. I suffered with BV for four years and now there's no symptoms and it has been nearly a year. It's actually the easiest and least time-consuming product I've ever used. I swear by it."
If you've spent time in Indonesia, you'll know that jamu is an integral part of the healing culture. The traditional herbal medicine is trusted to cure just about every ailment. There is even a dedicated jamu section in the local pharmacy.

For centuries, women have trusted a potent combination of herbs to tighten the vagina, especially after birth and the ageing process has taken its toll. After discovering the benefits of jamu vaginal sticks ourselves, we were inspired to share them with a broader community of women. And so, Isla was born back in 2012. While using Isla for its tightening effect, our customers discovered another welcome result – no more odour, itching or abnormal discharge. Word spread and Isla soon became the go-to herbal remedy for women wanting to restore the health of their vaginas, the natural way.